Antigone Rehearsal
Rehearsal. Working in the Theatre is about rehearsal, and study and more rehearsal. Eventually there comes an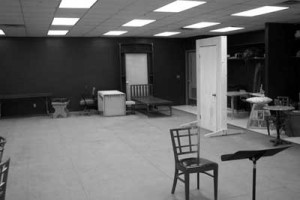 opening night and a run of performances. For me, each performance has been a rehearsal of sorts. Each performance is different and each day leading up to an evening performance is a small journey within the larger journey.
Antigone rehearsal today was dense and challenging and revelatory. The company began to wade into the shallow end of the story,  and to get to know the temperature, the density, the depth of the story. In short order we were diving deep, exploring fearlessly. Such is the badassery of the Antigone company. There was no hesitation, no trepidation, no timidity. We know we are in dark, dangerous territory, and our collective instinct is to plunge in ever deeper. It is positively exhilarating to rehearse with a company of players who respect the material but refuse to fear it.
I feel as young and energetic as the young actor I was in 1980's New York City shouting Shakespeare at the top of my lungs. The 2015 Hollywood Fringe Festival will be a haven for new and bold writing and for bold and courageous acting of classic work. And that is exactly as it should be.
Tickets for Antigone at the Hollywood Fringe Festival, can be purchased online at: http://hff15.org/2158