Othello…again!—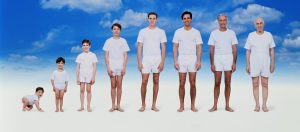 Tomorrow is the first rehearsal day for Othello. I'm totally stoked and somewhat nostalgic. This is not my first Othello. In 1982 I was hired to play Lodovico in a production of Othello mounted by the Camden Shakespeare company in Camden, Maine. I was hired as an apprentice actor and that meant I got a place to sleep and $25.00 a week. Not only did I act in two shows, but I also built sets, sewed costumes and did some stage management duties. I had no complaints about the money, the work, the multiple hats. I was happy. I was working. I was doing Shakespeare in a beautiful outdoor amphitheater in a scenic New England town, living with a company of actors in a big house that had once been a boarding school, jogging around a beautiful lake, rehearsing on a big lawn in the shade of an ancient oak tree.
Tomorrow I begin rehearsing the role of Brabantio, the father of Desdemona. A meatier part than Lodovico, also it's a role for a grown up man, a man of a certain age, a certain worldliness.  In brief, Lodovico is a role for a good-looking young fellow, which I was. Brabantio is a part for an old guy, which I have become. I'm good with that. I'm content. A player in Shakespeare, if they stick around long enough, will play roles that match their age as they mature. Take a look at the canon. The seven ages of man are covered in almost every play.
I'm excited. I probably won't sleep tonight. I'll be seeing some folks tomorrow that I haven't seen in many years.  I had the pleasure of working with our director, the great Ruben Santiago Hudson, on a production of Henry VIII in the Park in 1997. I had a small role and the big job of Understudy to Ruben. Also in that production was Peter Jay Fernandez, who will play the Duke of Venice in Othello this summer. These men are great players and great talents. I feel so proud to be in a show with them.
It all begins tomorrow. I'll let you know how things are going.