Every actor has a way of working and mine involves reading the play many times over in order to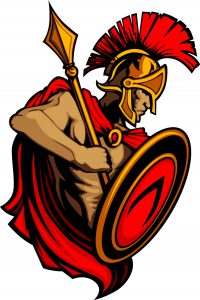 "purify" it in my mind. Working on a classic, especially a Shakespeare, requires that I do even more "purification". So what does that mean? Well… an actor who works on classical plays will see, hear, hear about, study and just plain get to know the material over a career. I find it necessary to give some time to letting go of all the stuff I've learned about a particular play in order to come to the rehearsal hall with a naked and unbiased perspective. This makes it so much easier to say "yes" to new ideas and to see things in the text that I might have missed otherwise. With more popular plays it's a bit tougher. I've been in several productions of Hamlet, and when I'm called upon again someday to help tell that story, I'll be hard pressed to let go of the image of Mark Rylance, wandering about the stage in rumpled pajamas.
This is my first time doing Troilus and Cressida. Shakespeare's telling of the siege of Troy and the intrigues in the courts of Priam and Agamemnon doesn't get produced as much as some other plays in the canon. All the same I am trying to clear my head of some old ideas and images. They date back to my apprentice summer with the Camden Shakespeare Company in Maine in 1982. That brave little company had just done T&C the summer before and people were still talking about it. The artistic leadership decided to set the story of Troilus and Cressida's Trojan war affair in the modern day world of American Football. The Trojans and the Greeks were two established teams who were embroiled in another big and important game in their long, long, long rivalry. Troilus was a rookie who was having a great season. Pandarus a sports agent looking to make a deal, any deal. Hector was the veteran superstar and the Trojans franchise player. Achilles was the the Greeks petulant star who was staying in his tent due to a contract dispute. Agamemnon was the player/coach who suited up and played in every game wearing the number "00".  The idea sounds good at first and might actually work in the right circumstance. Apparently this attempt failed miserably.
I'm going to have to do a lot of study to get the image of this football T&C out of my head. I'll be reading the script many times in the days leading up to the first rehearsal. The goal is to know the story on the page and forget all the ways it might have already been told.  Wish me luck.